Think Before You Hire A Carpet Cleaning Agency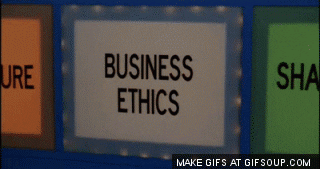 If you need help to clean your carpets, why not go in for professional carpet cleaning services? There are professional services whose contact numbers you can find either from your friends or from the Yellow pages. You will also find the names of the best and most reputable carpet cleaning agencies in your neighborhood in your local directory on the Net, so finding a list of them really won't be difficult.
It's important to make first contact with a few good carpet cleaning services both to find out whether they are suitable for you and to let them know your needs. Use this opportunity to ask them if they have any packages they can offer you and ask for all the details of these packages. Ask if they clean the kind of rugs you have and whether they offer any guarantee on stain removal.
Carpet cleaning services can really help to keep your carpets clean. However, before you bring in any professional, bear in mind a few things. First, these services usually cost a lot. So, look for an affordable service that can do the work efficiently and professionally.
A good way of finding your carpet cleaning service is to ask your friends for recommendations. A good service agency will have a long list of references to show you so you can find out their track record and performance level.
Next, check that the company you're vetting uses the latest cleaning technology and equipment. Find out if the services you're looking at use truck mounted carpet cleaners that can take care of the most stubborn stains. If they have professional cleaning gadgets, they can do deep cleaning, spot cleaning, stain cleaning and overall carpet cleaning.
They might also add in steam cleaning and shampooing. These cleaners are professionally trained to do deep cleaning, which is not something lay people should attempt, so it's always better to hire their services. They should also be able to remove pet stains, grease and any other type of stubborn stain from your carpet. Ask if they can also clean furniture.
Ask if the company is certified and request a 30-day guarantee. Companies usually offer this.
Ask if they use environmentally friendly cleaning products rather than harsh chemical products like spot removers that are both dangerous and harmful as well as being irritants. So, choose carefully.
Next, check the company's credentials so that you don't get trapped by a sweet-talking fraud. If they don't have technical expertise, dump them and move on to the next on your list. Check if they have professional credentials.
Lastly, if you see a coupon ad in the paper by a carpet cleaning company, don't try and take advantage of it. In fact, you should run a mile from it for several important reasons. First, a professionally run carpet cleaning service does not run such ads. Second, they won't do a perfect job. Besides, if you choose a good standard company, it will also solve any other issues you may have such as stone cleaning, area cleaning, pet odor, etc.
If you find it difficult to keep your carpet spotlessly clean, why not call in a good carpet cleaning company in your locality? It's your best option to keep your carpet free of dust, mites and allergens.